Start with the best. Get the most reliable.
OSKO-INVEST – high-quality wood processing company from Russia
OSKO-INVEST is a timber industry company operating in the Pskov region. The Company performs full-cycle manufacturing of pressed blocks and pallet boards: logging, production and processing of wastes.
Thanks to the large production capacity, cooperation with leaders for the production of woodworking equipment STORTI and IMAL-PAL (Italy), as well as direct and permanent access to raw materials, we can offer fine product quality, high production volume and stable worldwide delivery.
OSKOBLOCK products catalog
We produce lumber with maximum efficiency and economy of natural resources, which are able to satisfy the needs with the highest quality requirements.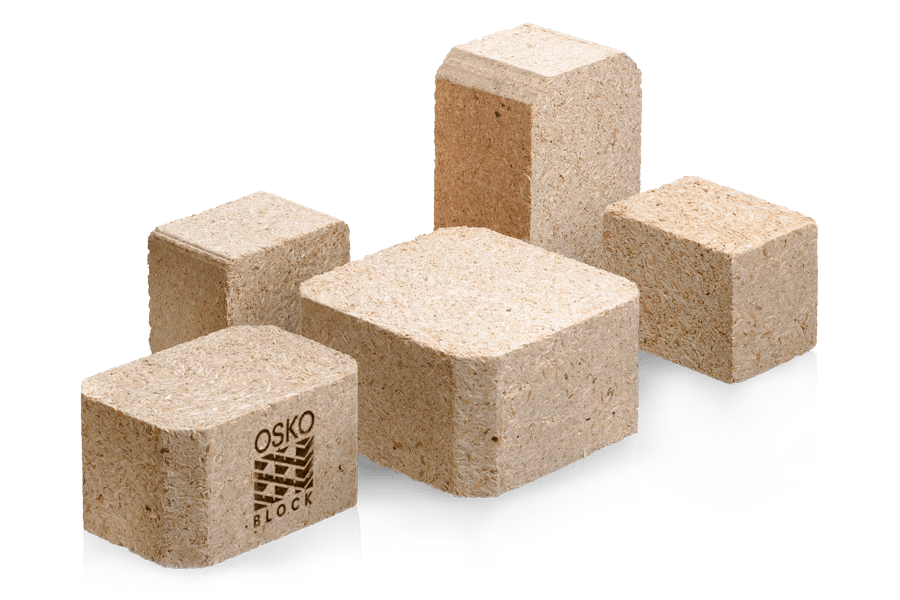 Pressed pallet blocks
Wide range of standard chip blcok sizes with stable geometry 70х70 mm, 75х75 mm, 95х95 mm, 78х98 (СР) mm, 98х143 (epal) mm, 143х143 (epal) mm
See more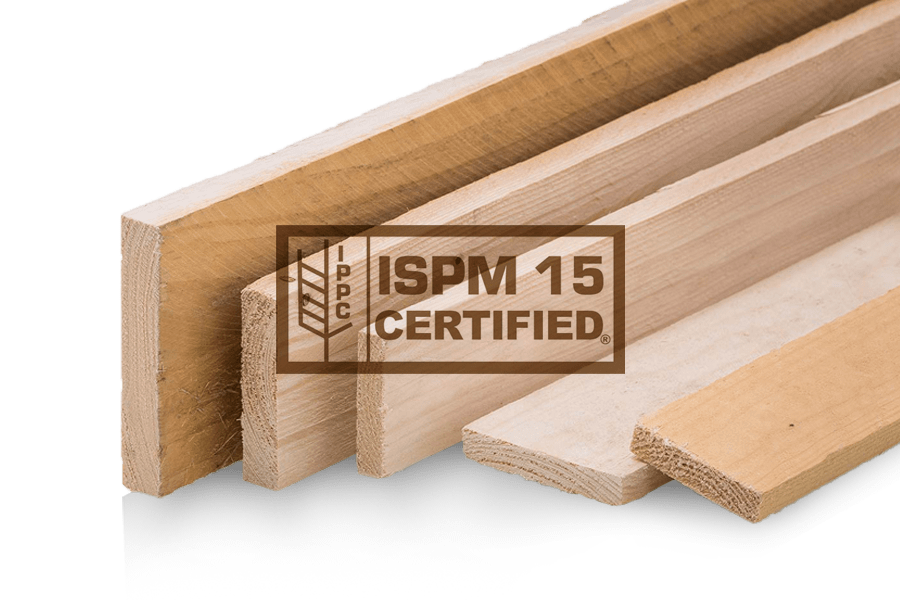 Pallet board manufacturing
Pallet boards of high quality softwood with a thickness from 15 mm and with length up to 4000 mm.
See more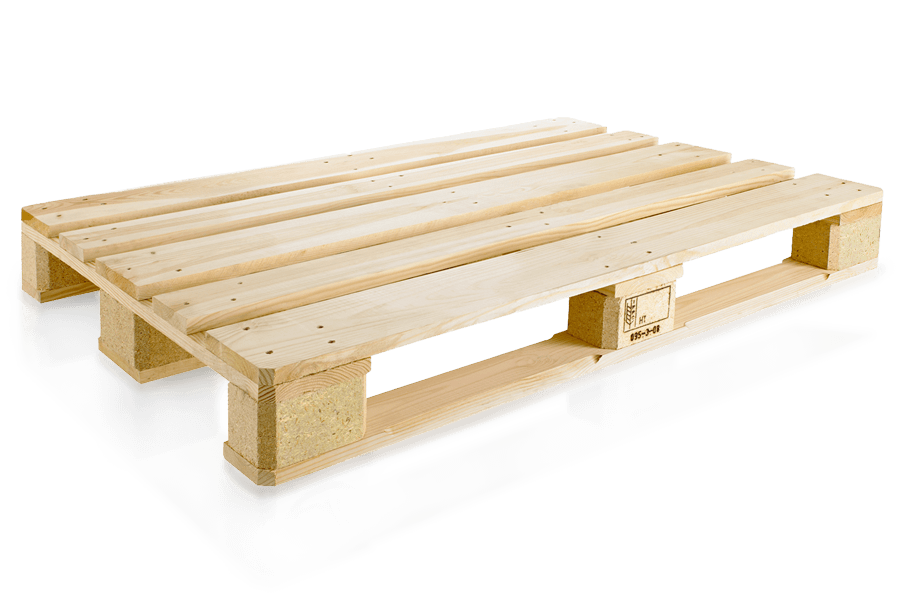 Pallet assembly kits: pallet boards + pressed blocks
OSKO-INVEST offer for warehouses, manufacturing and logistics companies kits for pallets assembling of various sizes and load capacities.
See more
---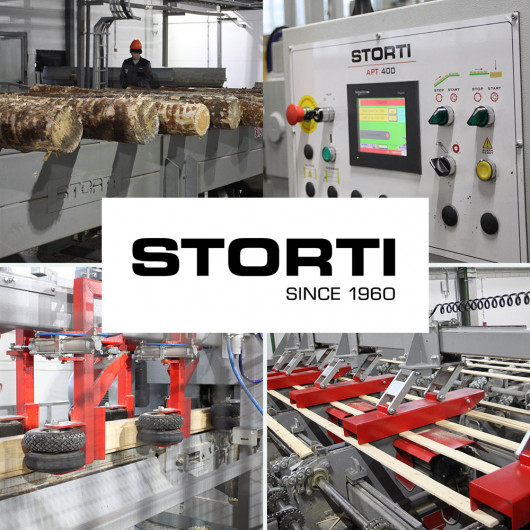 Sawmill line with combined Chipper-Canter STORTI 350 L
Line performance reaches 65 thousand m3 of boards per year. The line can process logs with a diameter of 100 to 350 mm and a length of 2 to 4 m.
The Italian company Storti S.p.A., a well-known European manufacturer of sawmill equipment, produces sawlog sorting lines, circular canter and cutter-canter machines, sawn timber trimming equipment, single-shaft and two-shaft multiple saw machines, edge trimmers, stack handling lines, waste shredders, etc., as well as all equipment for primary wood processing and complex automated sawmill lines and slab processing lines.
See more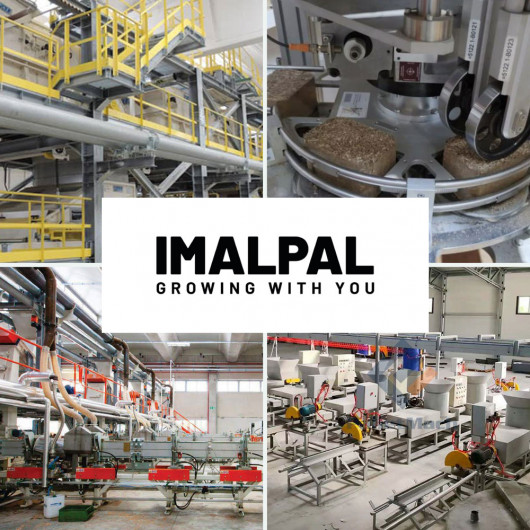 IMAL-PAL сomplete line for the pressed pallet blocks manufacturing
The Imal-PAL Group is one of the world`s leading manufacturers of machinery for wood based composite plants. The company is engaged in the production and supply of complete lines for the production of chipboard, MDF, OSB with modern process control systems. The OSKO-INVEST production site is equipped with dryers, dosing and resin systems, shaping and pressing lines, post-press and cutting lines manufactured by IMAL-PAL GROUP.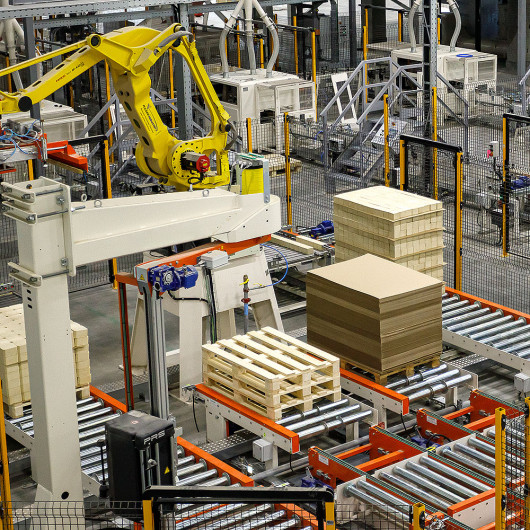 From waste wood to perfect pallet block
At board production site we collects waste wood. This is sorted and broken into wood chips of up to 5 cm and transports to Znamenka block producton site.
OskoBlock cleans the wood chips and reduces these to wood fibre. These are checked to see whether they meet chemical, moisture content and contamination requirements.
The wood fibre is dried to a moisture level not higher than 6%. The wood chips are then mixed with liquid resin (glue and other components) to prepare a viscous raw material.
We press the wood mixture into beams, from which we saw pallet blocks. We check all of the pallet blocks' volume and weight, and perform a random water absorption and nail test.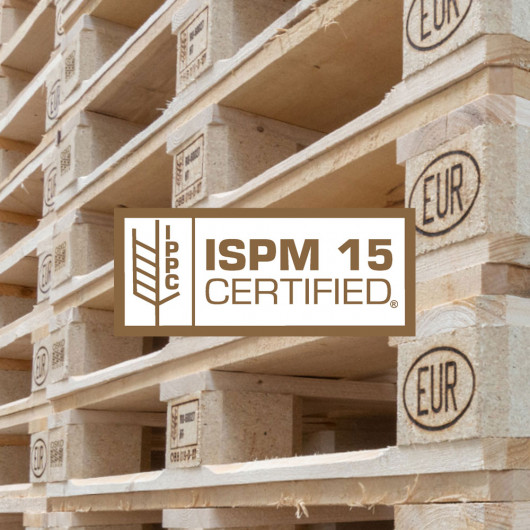 The strengths of OSKOBLOCK
The OSKOBLOCK production cycle strictly complies with the ISPM15 international standard for phytosanitary measures. The Company was assigned an individual number (60027) and granted with an international mark for marking wood packaging and fastening materials that have undergone disinfection by heat treatment (HT). The Company is included in the list of trademark owners registered by the Rosselkhoznadzor for the Pskov region under number 027.
---
Our latest news and articles