OSKOBLOCK pressed blocks benefits
OSKO-INVEST has been manufacturing pressed blocks for pallets since 2022. The Company operates up-to-date and high-tech equipment IMAL-PAL (Italy). Computerized systems enables obtaining pressed blocks with desired shape with stable parameters and constant quality. Each block automaticaly controlled by weight, density and dimensions.
Production stages
OSKOBLOCK blocks consist of homogeneous pre-treated softwood chips.
Wood chips are mixed with a high quality binder:

urea-formaldehyde resin of low toxicity (KFMT),
ammonium sulfate (NH4)2 SO4 aqueous solution,
paraffin emulsion (paraffin content 60%).

After that, the chips are pressed under high temperature with steam supply.
In the long run a high-quality homogeneous wood material with unique properties.
High nail retraction resistance
The nail retraction resistance has an average value of at least 5.5 kN.
Insect resistant
Our advanced drying process prevents pest infestation and mould.
High durability
The durability of pressed blocks is higher than one of lumber brackets. Density exceeds 600 kg/m³.
High bioresistance
Protected against fungi, mold and insect pests.
Weather resistance
High performance resistance to temperature fluctuations and humidity.
High moisture resistance
The blocks manufacturing employs urea formaldehyde resin, which provides protection against moisture destruction.
---
OSLOBLOCKs size range
The company stands for the efficient and resource-saving use of timber. All residual materials after woodworking (sawdust and wood chips) are used to produce pallet blocks up to 70,000 m³ per year.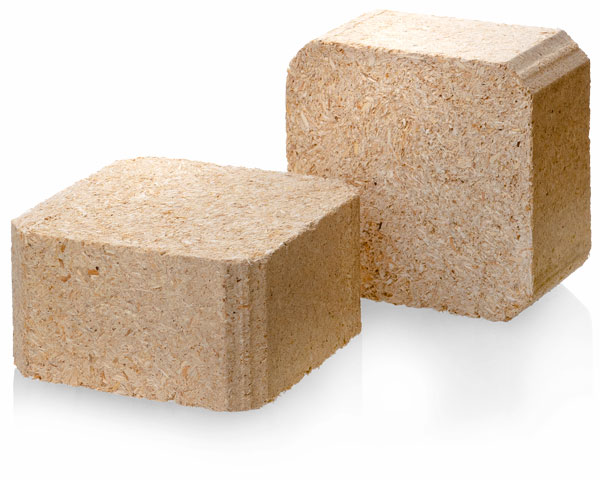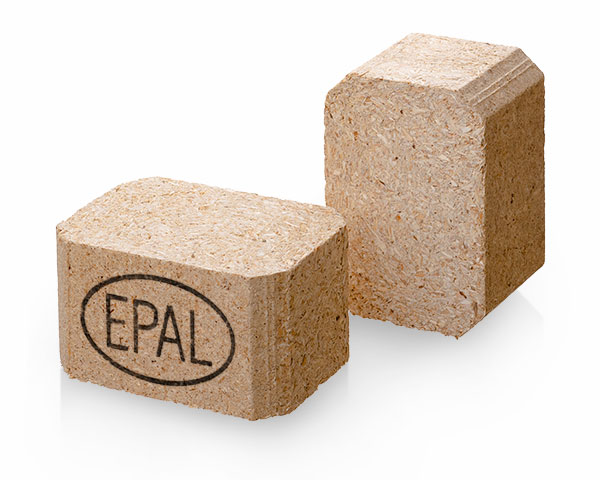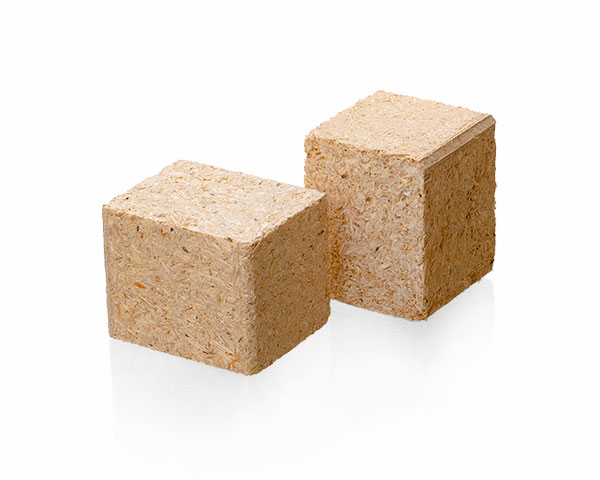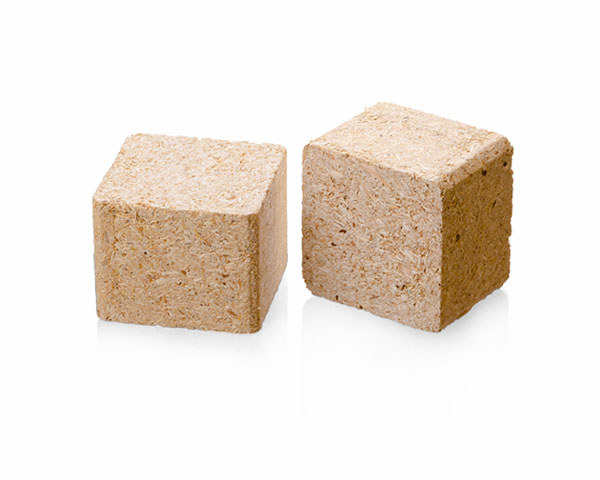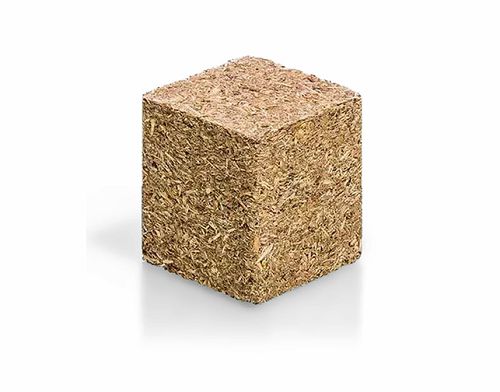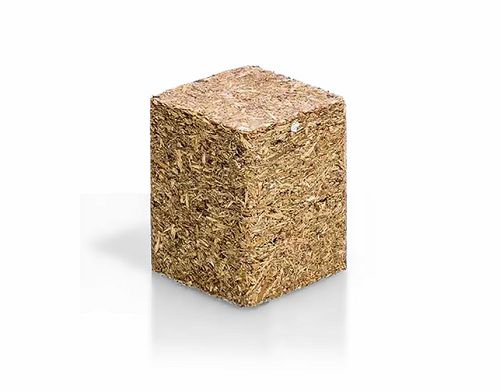 ---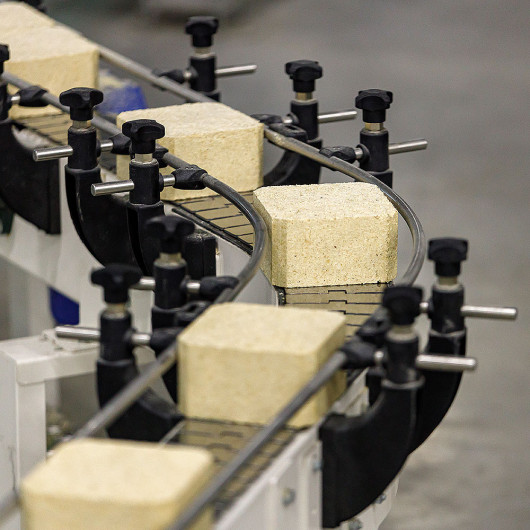 Production process
During the production process, residual and recycled wood is processed to obtain chips of the desired geometry. After that, technical drying brings the chips to a moisture content of less than 5%. The chips are then mixed with a high quality binder complete with special additives. The wood pulp is mixed and extrusion pressed into a strong continuous bar. Finally, the beam is cut in-line into blocks of the required height, depending on the requirements of the customer.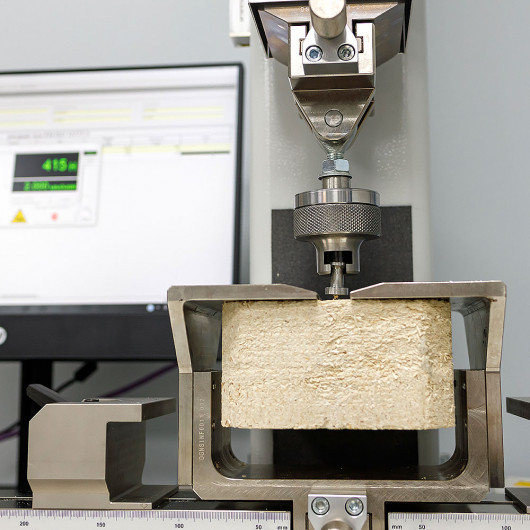 Total quality management
On-line measurement of the amount of chips used and checking of the mixing ratio
Continuous on-line checking of moisture
Check the size of the strand and the chip structure
Permanent monitoring of the amount of glue used
Monitoring the pressing parameters
In-line examination of the weight and height of the blocks after capping
Visual checking during cooling and palletiation
---
OSKOBLOCK products catalog
We produce lumber with maximum efficiency and economy of natural resources, which are able to satisfy the needs with the highest quality requirements.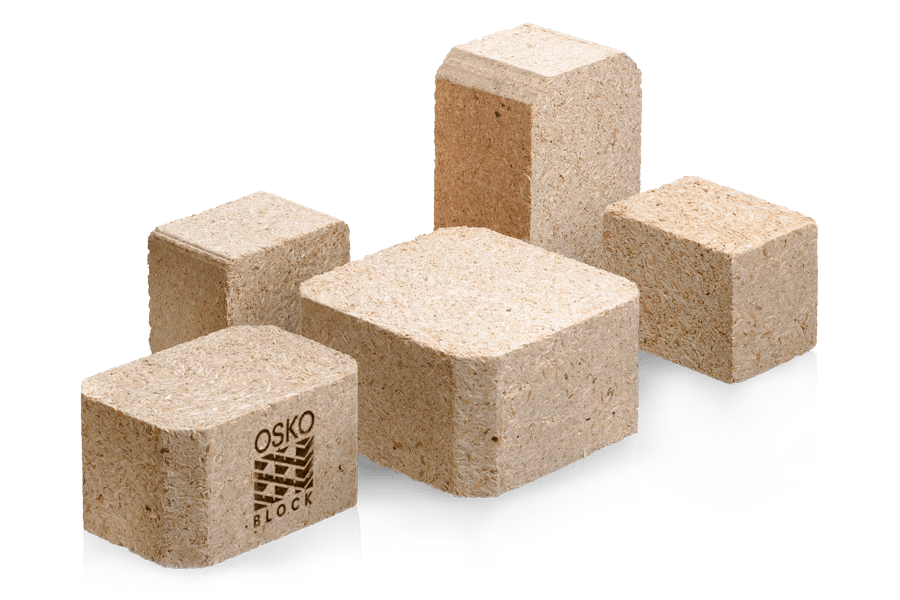 Pressed pallet blocks
Wide range of standard chip blcok sizes with stable geometry 70х70 mm, 75х75 mm, 95х95 mm, 78х98 (СР) mm, 98х143 (epal) mm, 143х143 (epal) mm
See more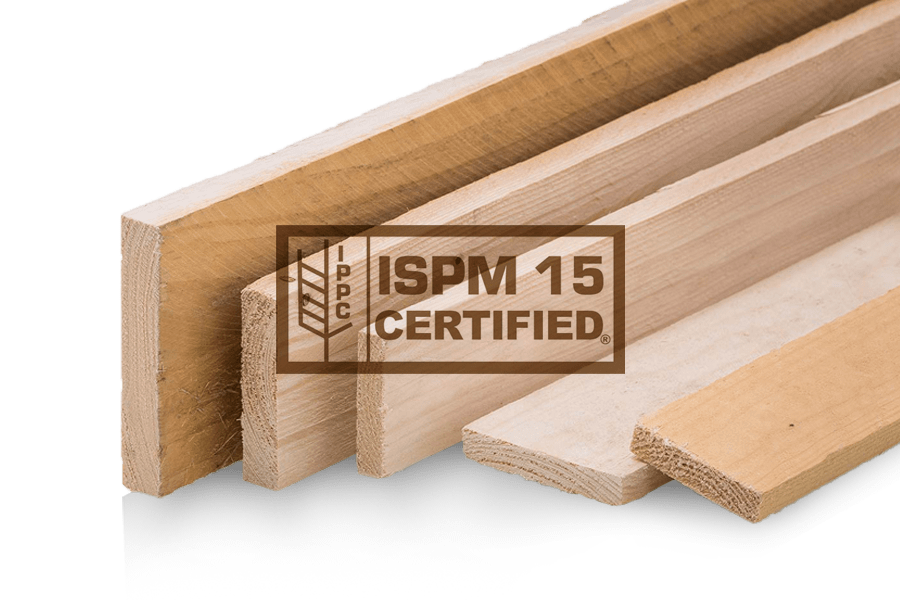 Pallet board manufacturing
Pallet boards of high quality softwood with a thickness from 15 mm and with length up to 4000 mm.
See more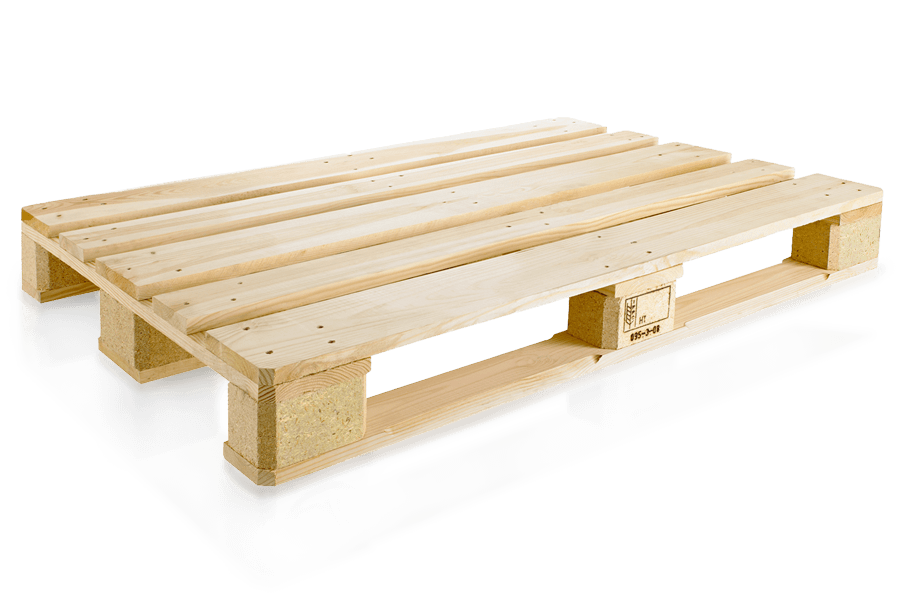 Pallet assembly kits: pallet boards + pressed blocks
OSKO-INVEST offer for warehouses, manufacturing and logistics companies kits for pallets assembling of various sizes and load capacities.
See more
Our latest news and articles